Hi.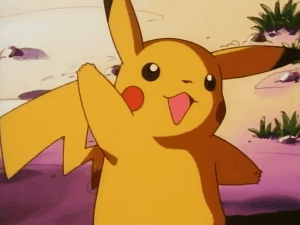 Not much to see here for the time being.
That may or may not change in the future, but I make no guarantees, because my attention span is more fragile than the feelings of most people these days. Plus, I just can't seem to wrangle the motivation to do a whole helluva lot these days.
I̵͖̊͐̾̿'̴̨͇̹̦̓̓͆v̶͖̈̎͂ͅe̶͍͛͑̊ ̴̪͊l̸̜̙̱͑͝ơ̵̙͙͕̌̔͝n̷͍̹͒̑͜g̵̩̤͗͝͝ ̸̘͈͙̒̓͂̑ŝ̶̭̻͚̑ĭ̷̙͊̏̊ͅn̶͖̻͋̓ͅċ̴̛̗͝e̸̡̒͋̾̌ ̶͇͙̽̃͑̇a̷̧̞͆͊c̵̺̝̾͆͐c̵̫̦̅̍̒͜ẻ̸͙p̴͙̠͂͊̀ț̸̠̖̄͗e̴̺̼̫̔̐̒̀d̶͎͎̤́̇̌͝ ̸͎̈̎͂m̶̯̋y̶̡͌ ̴̧͍͉͋̍̌o̷͈͕͈̍w̶̬͓̜͖̍̀̀͝n̷̺͚̼̭̑̽ ̸̙̲̎̉m̵̫͍͔͌̅̚͝ò̸̰͖̫̆͠͠ř̷̘̕t̷̟͒̓̈͘ȃ̶͓̩̈́l̵͖̖̥͆͒̑̕ī̷̩̲̙̜̀̔t̵̜͘y̸̼̓̈̒̚.̴̭̜̱͌
I'm a nerdy veteran of the United States Navy that enjoys coding, gaming, reading, and hot peppers. Used to be pretty big into 3D printing, but... again... fragile attention span.
I'm available for freelance work in the realms of web development and technical writing, so feel free to reach out if you're in need of competitively priced services (unless you're DoD, then I'll do whatever job it is you need for a cool six million).
The links on the site should all be working without issue, but—like the contents of this main page—I don't guarantee how robust their content will be. What I can guarantee—for the time being—is that it'll be downright minimalist AF.
Also, heres my Mastodon profile. lazy way of adding verification.